Wishlist
This is a somewhen updated wishlist of many beautiful minis (and miniature related stuff) I would love to get my hands on – out there!
I want: <3
The Huntress (Shadow Crafter Miniatures)
Great pose, full of power. Nice kitty:
The dragons of middle-earth (Mithril)
Mithril was somewhat the first company I made contact with when talking about miniatures (apart from Games Workshop, but that is almost inevitable). I do already own the cold dragon, but I still want to have another one to try what I learned about painting over the years. There are still some shops in the net, where you can obtain those:
Cold Drake
Scatha the Worm
Venegance of Smaug
Rujo, il maestro (Tiny Leads)
This one is pure epicness. I mean: look at that pose! Full of power and grace and he really looks like a centaur who is leading an army into war! This one can be found here:
Arcane Dragon (Warploque)
This one truly looks a bit like Haku from Studio Ghibli's "Spirited Away". There are few dragons I spotted yet, where there is such a dynamic pose inbetween flight. Most of them crawl somewhere, stand on a rock or just spread their wings in odd fashion. This mini is part of a game (Arcworld), and you can find it here:
Jessica Thunderhawk (Scale 75)
Not much to say about the steampunk line of Scale75. Except that you kinda get the feeling to "gotta collect them all". As I already own the others, this one would make my collection complete. 😉 There are so many more really beautifully sculpted figurines here:
Azure Dragon (PKking)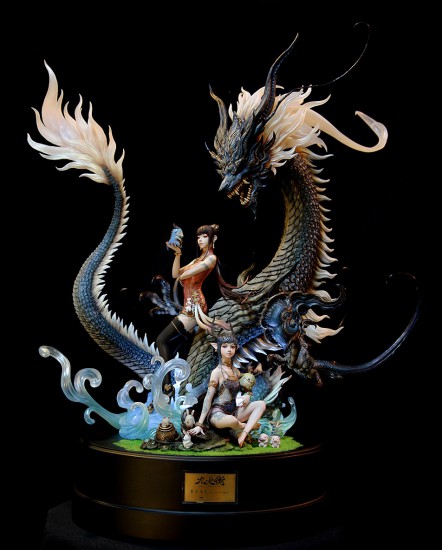 This one is pure epicness! It's roughly 50 cm tall and features one huuuuuuge dragon and two nice women – and some ghibli-nesque creatures all around. It really has a pricetag as huge as the dragon, but I still feel it is worth it:
Shield maiden (Nutsplanet)
I do not fully like the paint job on this preview image. But I like the pose. And the look on her face – although I imagine her to have more irish-red hair. 😉 Nutsplanet is also a great place for finding beautiful busts (also from Game of Thrones):
Freya (Nocturne Miniatures)
Funnily enough I find the women of miniatures more appaling – and I don't know why this is so. There are some male minis and busts out there as well (hopefully), but it seems that I haven't found them yet. This one, Freya, is really nice in her pose, in the dynamic of walking and acutally seeing the wind blowing up her hood:
The Toad King (Aradia Miniatures)
Yeah, this one is a beast. A really nice beast- a toad. The king of toads. You can recognize his crown!
Nyara (Aradia Miniatures)
The fox lady. Or foxy lady? She got some foxy ears and a tail, and this makes her a nice out-of-the-line character:
Nightingale (Twisted – Demented Games)
Altough I think I will not play the twisted game, I really like the minis they produce. This one is a rather steampunkish one – with wings and a lantern. Nice:
Nancy (Twisted – Demented Games)

Nancy fancies the octopus as a way to get from "A" to "B" choice. She features a beautiful dress and maybe some truly unique bad habits:
Seraphine la roux (Studio McVey)
Again: THAT pose!
Himiko (Studio McVey)
Haven't seen many girls with snakes out there. 😉
Rouge Pirate (FeR Miniatures)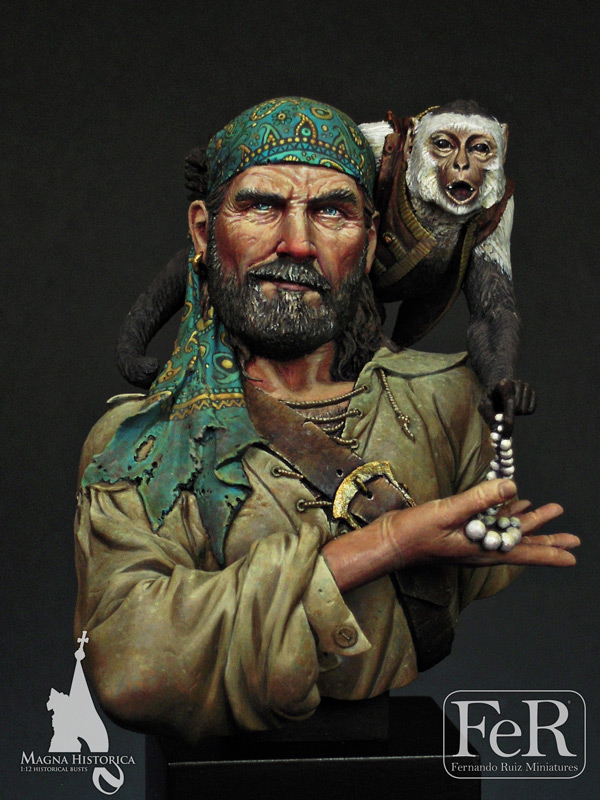 Fernando has some great sculptists and did a beautiful paint job on this rough guy. The bandana looks really nice and the pose of the little ape is just too cute to be true.
Whole M Proytec collection
I must admit, I fell into this "WOW!!!!!!11111elevenone" moment the first time I saw those busts and miniatures. They are all worth a try and beautifully sculpted!
Arinthuil Wild Elf
I finally found a nice looking male model. Well, it is kinda elvish, but who cares! 😉
Recently bought :3
The Tooth Fairy (Broken Toad)
This one is a limited edition. It comes with a huge tooth and a somewhat scary fairy. Nevertheless, who said that faries always have to be tiny, chubby, nice women? 😉
Figopedia (Figone)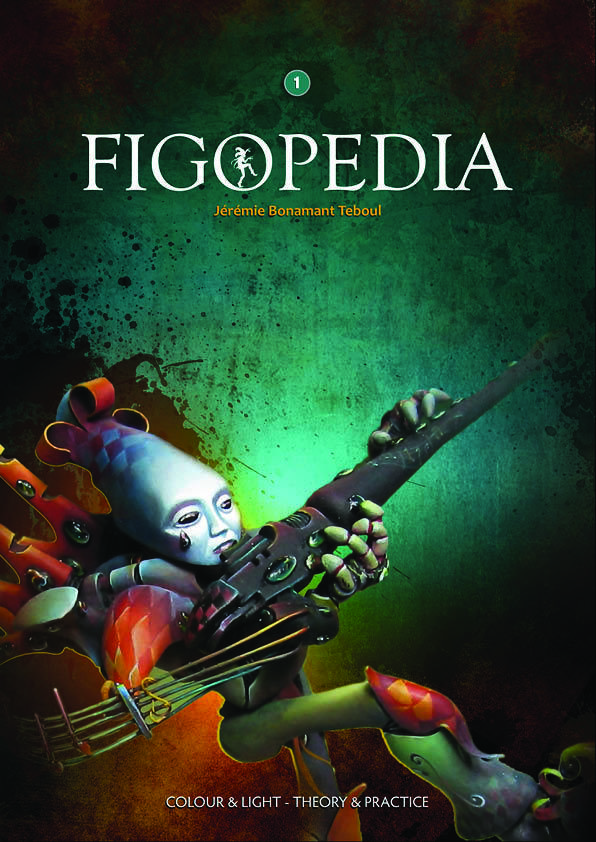 This is a really good ressource for colour and lightning of miniatures. It's original shop (Figone) can be found here (there is an english and french version available!):
Barney the Steam Thing (Artik Toys)
This one is a true beauty. He reminds me of the movie #9 – and I really like this "oh, look, what that green thingy in my hand!" pose. Sadly, the wamp store does not have it on stock at the moment. The mostly talented Patrick Masson from France also scuplted some of the twisted minis. Maybe I just need to give him a shout via Putty & Paint.
Black Betty (Painting Buddha Shares)
This one was funded by an Indiegogo campaign some time ago in december. As december always is the month with the highest "oh, I need to get presents for everyone else" outcome, this campaign sadly did not make it into my crowdsourced agenda. Nevertheless (and I am really happy about that), Painting Buddha makes more than the kickstarter bunch and sells it on their webpage. There is a limited amount of Betties to be shipped out to non-funders. This is rather cool, and they also sell it as if you backed the indiegogo pledge (with all additional whatnot). \o/